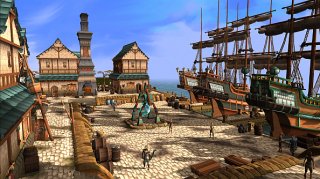 RuneScape co-creator Andrew Gower left Jagex in 2010, three years after he and brother Paul placed 654th in the Sunday Times Rich List. Their combined fortune at the time, if funnelled through the RuneScape economy today, would total nearly 315 billion gold pieces.
Andrew and Paul took to the stage at RuneFest 2015 in East London's Tobacco Dock this weekend to announce that they're working on a new quest for the game. Andrew wrote much of the game back in the day, but hasn't been listed in its credits since 2011.
And it is with great and utter delight we welcome Andrew and Paul Gower to the stage. #WeAreNotWorthy A NEW QUEST BECKONS! #RuneFest
— RuneScape (@RuneScape)
The quest comes as part of wider plans for substantial updates throughout 2016 in celebration of RuneScape's 15th anniversary. If teased concept art at the talk is anything to go by, expect an underwater boss fight and an island full of prehistoric monsters - think T-Rex mobs. The MMO's latest client is based on C++ rather than Java, so the ceiling for visual loveliness is higher than before too.
Andrew says it's his personal mission to include as many cabbages as possible in his quest. That got a big laugh in the hall - the vegetables are a running joke in Runescape, thanks in part to the fact that RuneScape Classic chat replaced swears with the word 'cabbage' in its early years. A god, Brassica Prime, sometimes takes the form of a cabbage, and a deadly breed roam the seas around the Wushanko Isles.
Source: www.pcgamesn.com
RELATED VIDEO
runescape classic rsc client free download watch!the first ...
Runescape Classic CLIENT!! [LINK IN DESCRIPTION]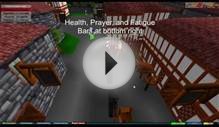 RSC+ - The Enhanced RuneScape Classic Client
Share this Post